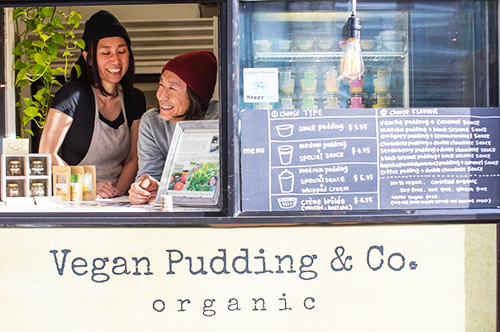 The one and only vegan custard pudding store.
Vegan Pudding & Co.
#101-422 Richards Street, Vancouver, BC, Canada
Open Tue - Sat 12pm to 5:30pm / Sun, Mon Closed
TEL (778) 379-0545
Our pudding is available in Japan too! Check out "Triple R" TEL 03-3865-3868 / 1-2-10-102, Higashi Kanda, Chiyoda-Ku, Tokyo (Mondays closed)
Please phone 778-379-0545 or email to veganpuddingco@gmail.com.
We take office party/catering orders for 20 or more puddings. Please let us know the total number of puddings and your location! (Delivery fees will apply.)
If you would like to carry our puddings at your store, please email us at veganpuddingco@gmail.com. Subject: "Wholesale inquiry." Please also include your store/restaurant name and location. Thank you! :)
Our proud wholesalers include: