"Truly incredible pudding" at home!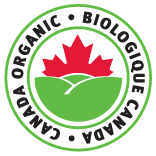 Now you can enjoy vegan pudding around the world!! Each pouch (50g) makes 4 servings (450g) of pudding or pie filling.
We take your order by email too! (Payment will be thru PayPal or E-transfer.) Please email to veganpuddingco@gmail.com with your order details!

How to make Vegan Puddings at home: ①Put contents of pouch in a blender, add 1 can (400ml) coconut milk, mix until smooth. ②Boil the mixture over medium heat until the surface starts bubbling and looks glossy. Chef Hiro says, "Keep going until it looks glossy!" ③Pour the mixture into 4 ramekins, place in refrigerator and chill at least 2 hours. Enjoy with your very best friends. --- Gluten free / nut free / soy free / white sugar free --- The inner layer of our craft bags are biodegradable. Shelf life is one year. Please keep in a cool, dry place.
Vegan Pudding & Pie Filling Powder Mix